Automatic robot cells and upsetting plants for the engine-valves production, car and naval, with traditional austenitic, martensitic and Nimonic materials. 
Carousel system with 3,4,5 upsetting stations and modular systems with 2,3,4, 6 upsetting heads with cycle times up to 4,3 seconds/piece.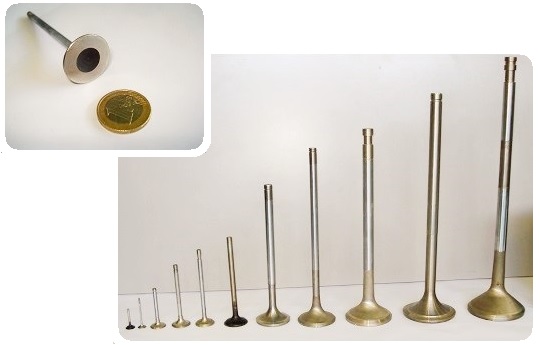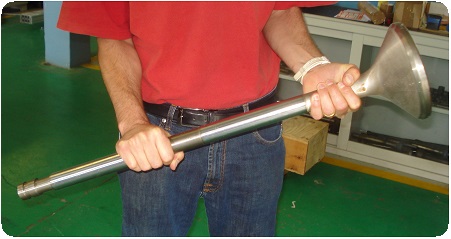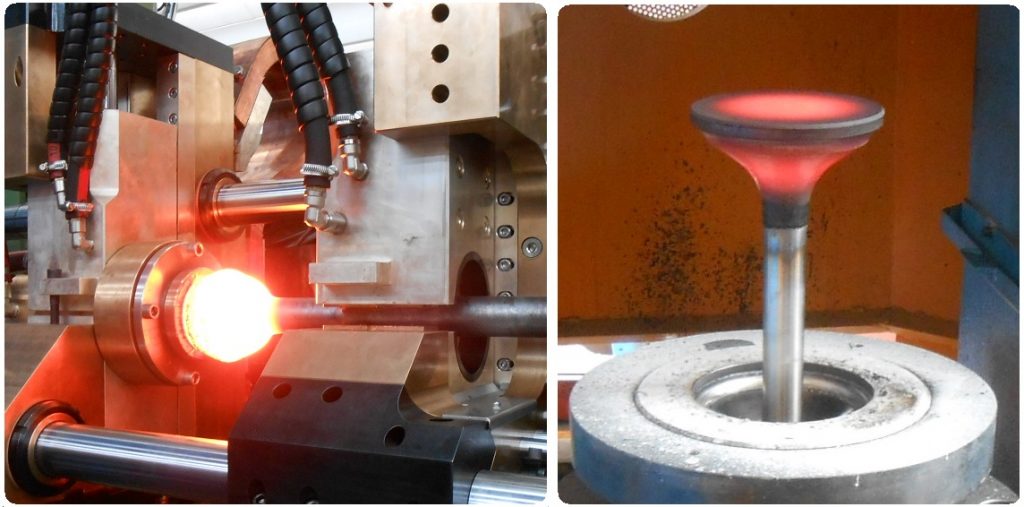 In the modular systems, the operator never involves the robots' working area.